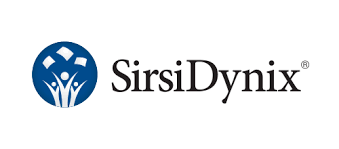 We All Need a Little Motivation
For a decade, the Motivators Assessment has helped employees, teams, and entire organizations assess what drives each person at work.
Uncover your core Motivators and what gets you excited at work regardless of your current role or position.
Learn what's most important right now at work
Get insight into where you thrive
Uncover potential blind spots and conflicts
"I noticed that when life circumstances hit, my motivation dipped. Now that I have applied my Motivators to my day-to-day work, I am actually enjoying my day and my productivity has skyrocketed. It's incredible!"

Ike Ubasineke, Director of Leadership Development

Booster Enterprises
Embrace the motivational diversity across your team and build unity and understanding. Become a better manager by aligning team member's work with what actually motivates them.
Discover your team's motivational diversity
Find motivational synergies and uniqueness across the team
Create Motivators Profile team reports and determine if Motivators between teammates are misaligned
"I love this assessment. This is a brilliant, practical, and engaging guide to sculpting the career you want."

Scott O'Neil, CEO

Philadelphia 76ers, New Jersey Devils, & Prudential Center
Scale personal motivation across the enterprise and transform your culture. Spot trends and measure changes in Motivators.
Easily administer 1000s of assessments in seconds.
Send reminders and track completions.
Build Motivators reports by team, department, or organization.
Measure motivation levels regularly to spot trends and gain insights.
Analyze the motivational make-up of your people against a variety of parameters.
"The change was exponential for me; my career changed without having to change jobs...I am very confident that the Motivators Assessment has DEFINITELY moved the needle forward with the team I currently lead."

Ernesto Sosa, Manager Disney Campus Recruitment

Walt Disney Parks & Resorts
For Coaches & Facilitators
Join a growing community of more than 1000 coaching and training professionals who use the Motivators Solution to develop others and help individuals and teams find their mojo.
Grow your coaching or consulting practice
Help your clients thrive
Become a workplace motivation subject matter expert
"I'm certified in dozens of assessments, but the Motivators Assessment is the only that truly gives my clients a unique perspective on what's most important right now. The assessment is a 'must have' for any coach's or consultant's box of tools. It's been a huge addition to my business and revenue streams."

LaShelle Vernon, Founder I Chief Executive Officer

Mylestone Development & Management Co.
Ready to tackle the employee motivation challenges at your company?