Life is Short.
Love Your Work.
From the motivational science to the assessment features and FAQs, learn how the Motivators Assessment works.
Discover Your Motivators
The Science of Motivation
The Motivators Assessment is the world's most extensive and scientific tool to help individuals identify their unique
blend of core workplace motivators.
The most extensive decade-long research study ever conducted on workplace motivation.
Based on the results of a global study of more than one million working adults.
Developed by a team of organizational and clinical PhD psychologists and psychometricians.
Motivators & Identities
The Motivators Assessment answers the vital questions: "What motivates me and my team?" and "What can I do about it?"
Whether used by an individual employee or a manager over a team, The Motivators Assessment gives insights into:
Strong, moderate, and neutral motivators, indicating what's most important in a person's work right now
Motivational identities and characteristics
Where individuals thrive in their work
How to enhance value and get more done
How to address blind spots and potential conflicts
23 Motivators
Motivators are unique, fundamental drivers that all human beings share in common. There are 23 common workplace motivators which are all positive concepts. However, the priority order from 1 to 23 for each person is vitally important.
5 Identities
Motivators cluster together into 5 different identities. These are archetypes and each of us will inevitably tend to have stronger associations with some of these types over others.
Simple and Easy-to-Use Features
Unlike other assets that are long, complex, and cumbersome, the Motivators Assessment is quick and gets right to the point.
Motivators Assessment FAQs
See Who Uses It
Learn how individuals, team, organizations, and coaches and consultants use the Motivators Assessment to reach new levels of workplace motivation.
Who It's For
See What it Solves
Discover ways the Motivators Assessment can be applied to tackle tough workplace and employee challenges.
What It Solves
See How to Implement it
Bring the Motivators Assessment into your organization through training, coaching, or certification.
Implementation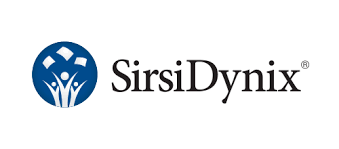 "I love this assessment. This is a brilliant, practical, and engaging guide to sculpting the career you want.

Scott O'Neil, CEO

Philadelphia 76ers, New Jersey Devils, & Prudential Center
See More Client Results
Ready to tackle the employee motivation challenges at your company?